Claim Tax Relief For Cabin Crew Work Uniform & Clothes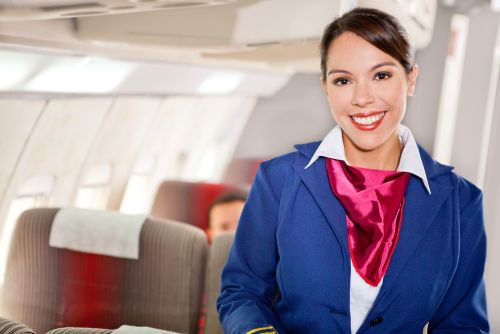 Welcome all you Cabin Crew to Uniform Tax Rebate. This is hopefully the beginning of your journey towards having more money in your bank account because, as a flight attendant, you may be able to obtain a tax refund. Although they don't advertise it, Her Majesty's Revenue & Customs (HMRC) allows you to claim tax relief on certain costs of your employment deemed "wholly and necessarily" for the purposes of your employment. So, you can claim back for the cost of things you need to do your job – uniforms, laundry, vaccinations and visas are just some examples.

Flat rate allowance
Many airlines have a locally-agreed allowance for the upkeep of the uniform and equipment you need to do your job. Unite has agreed an allowance for cabin crew with BA, Virgin, Flybe, Monarch, Easyjet, Thomas Cook and Thomson for £720 per year, typically worth £144 in tax.
Lower but still significant allowances exist for earlier tax years and, as there is a time limit on the amount of years you can backdate your claim, it's important to claim now because at the end of the current tax year the oldest year will be lost. If you wait until the next year to make a claim it won't be possible to backdate the higher allowance to the earlier years, so there is no advantage to be gained by waiting for the higher allowance to come into force.

If you work for any of these airlines we recommend you check your tax coding for next year very carefully to ensure that HMRC has updated your allowance to the new rate.
Similar allowances may also be available for cabin crew working with other airlines. Even if you do not belong to a Unite you should apply, otherwise you may lose out.
These allowances aren't published on HMRC's website but we can obtain them if you enter a claim through us. You can claim for this expenditure when you lodge a claim through us.
What about other work costs?
You will probably need to get vaccinations or visas for overseas trips so if your airline doesn't reimburse you, you can also claim for these costs. Just note the cost of these in the boxes provided on the paper forms when you make your Uniform Tax Rebate claim.
Can I backdate my claim?
You can backdate your claim to the FOUR previous tax years, so if you've been in the job for FIVE years or more you could be due a tax rebate in excess of £300. When you claim through www.uniformtaxrebate.co.uk we can get you a cheque for the overpaid tax in these earlier years.