Claim Tax Relief For Pilot Work Uniform & Clothes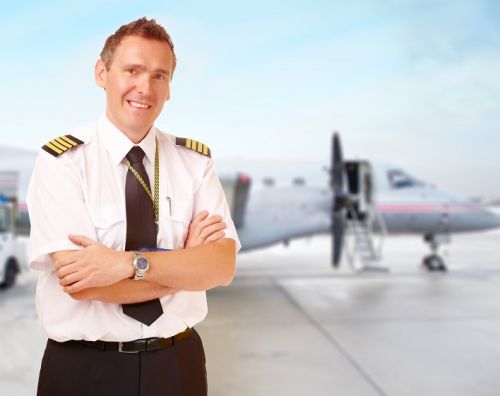 Long-haul, short-haul or cargo – commercial pilots universally kitted out with smart uniforms and accessories may be able to obtain a tax refund through Uniform Tax Rebate.

The British Airline Pilots Association (BALPA) negotiated a deal with Her Majesty's Revenue & Customs (HMRC) allowing you to claim a flat-rate allowance to cover the costs of certain items of equipment and uniform laundry. This includes sunglasses, a flight case and a duplicate passport.
In addition, you can claim for flight simulator sessions, technical refresher sessions, emergency and fire training and even travel to medical examinations.
This allowance adds up to some £1,132 of annual expenditure – and it's worth £226 to £450 per year to you depending on the rate of tax you pay; simply lodge a claim through Uniform Tax Rebate.
Buying your own uniform
If you have to purchase replacement uniform items you can claim separately for these costs at the same time as your Uniform Tax Rebate claim, just enter the amounts you spent on the paper form after entering your details.
Other equipment
Most of these expenses are covered in the flat-rate allowance, however, if your employer does not provide a noise cancelling headset you can also claim for the cost of this also. Just note the cost in the boxes provided when making your Uniform Tax Rebate claim.
BALPA subscriptions
Pilots can also claim tax back on two thirds of the cost of their British Airline Pilots Association (BALPA) subscriptions. As these costs are related to your salary, you'll have to check your own records to find out how much you paid. Alternatively, you could also contact BALPA to check this on 0208 476 4000, or email [email protected] Again, just note the cost of this in the boxes provided on the paper forms when making your www.uniformtaxrebate.co.uk claim.
Can I backdate my claim?
You can backdate your claim to the FOUR previous tax years, so if you've been in the job for 5 years or more you could be due a tax rebate in excess of £1,000. Even a claim for one year could net nearly £200 or more. When you claim through www.uniformtaxrebate.co.uk we can get you a cheque for the overpaid tax in these earlier years.

What about future years?
Once you've claimed you should get the allowance automatically in your pay. However, if your subscriptions change you may need to enter another claim to keep the allowances up to date.

Do I need to provide receipts?
You shouldn't have to, but you do need to be able to say roughly what you spent in each year. If you are claiming for a significant amount of expenditure it can help if you can provide a list of the approximate costs.
How do I claim?
Just visit www.uniformtaxrebate.co.uk and enter your details to get the forms to claim. It's really easy to do and you can complete your part of the claim in less than 5 minutes.