Security Worker Tax Rebate
If you work in security and wash your own uniform, you may be eligible to claim tax back on the cost. You may also be able to get a tax refund on the cost of specialist equipment that you purchase yourself, such as jackets or shoes. You can also claim for the cost of your Security Industry Authority (SIA) licences.
What can I claim for?
As touched upon, as a security guard you may be able to claim against the cost of washing your own uniform, any equipment that you have purchased yourself and your SIA licence. As you may be required to purchase several different types of SIA licence, you are able to claim tax back on each of these.
Rebates will not cover the cost of training to become a security guard, however, you may be able to claim if you need to pay for certain mandatory training during the course of a job.
How much can I claim?
You can claim tax back against the flat rate for uniform maintenance which is £60. If you are in the lower tax band you can claim 20% back, which equates to £12 per year and if you are in the lower tax bracket you can claim 40%, which equates to £24 per year.
For equipment, you can claim 20% or 40% of the cost – you just need to state what was purchased and at what price. Receipts are not essential and in the rare cases that HMRC have rejected claims we have successfully fought to have these overturned.
In terms of SIA registration, you can also claim tax back on this, which normally comes to either £44 of £88 – you can claim on each SIA licence you buy.
Claims can be backdated by up to 4 years, which means that you may be able to claim back a large amount of money!
Am I eligible to claim?
If you're not sure if what you wear to work counts as a uniform, we've broken done exactly what does and doesn't qualify as uniform.
So, if you work as a security guard or in the security industry, see how much you could be owed with our tax rebate calculator.
Security workers that have claimed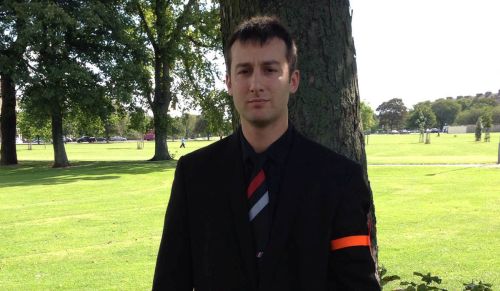 John works the front door at one of the busiest clubs in the city's centre. He found out about the uniform rebate online and saw an opportunity to receive some extra money to spend on his small children.
"Someone had shared a post about the uniform rebate on Facebook, and I took a few minutes to read about it and apply," he explains. In total, John received around £400, which arrived in just a few weeks. He spent the rebate on his young children, and the money was particularly useful given that his family was set to expand. "I was due a baby at the time, so when I came into £400 through the rebate, it really was perfect timing!"